We're glad to announce that Unchecky v1.0, the first non-beta version of Unchecky, was released today!
No longer beta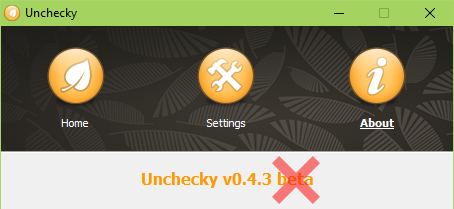 The very first version of Unchecky was released in 2013, almost three years ago, as an experimental tool to help people avoid potentially unwanted programs.
Since then, a lot of work has been done. Many known issues were fixed. Many popular, and less popular programs became supported with time. Several cool features were added.
As of today, Unchecky has more than one million active users, which are much less likely to install software which they didn't intend to install thanks to Unchecky. Based on the users' experience and the feedback that we get, Unchecky is mature enough for everyday use. Therefore, we decided to finally remove the beta label from Unchecky. That means that if you were hesitant to try Unchecky because of its experimental status, it's time to re-think it and give Unchecky a try.
Read More…